It is the dream of most men and women to become parents and have children to love and care for. It is one of the greatest blessings in a lifetime to become a parent.
We at our centre have a different approach to a couple with sub fertility. It is an individualized approach, understanding the root cause of infertility and treating it appropriately with tailor made investigations and procedures. We have an in depth counselling and discussion session with you about the probable cause of your sub fertility and different treatment options available for you. We discuss different pros and cons for each treatment option and help you in selecting the correct option.
IVF is useful in treating unexplained infertility, endometriosis, failed IUI etc. With our vast experience, at Shivam IVF Centre, we specialize in treating patients who have had multiple failed cycles and we follow individual protocols according to the patient's response. One IVF cycle takes four to six weeks to complete, and a pregnancy test is done approximately two weeks after the embryo transfer to check for the good news!
Highlights of our IVF Centre:
State of the Art IVF / ICSI Centre
Highly Qualified Team of Professionals
Latest Technology
Personalised Care
Ethical & Transparent Practice
High Success Rates 
IVF Medical Procedures:
Initial workup & diagnosis
Intra uterine insemination (iui)
In-vitro fertilization (ivf)
Intra-cytoplasmic sperm injection (icsi)
Male infertility-andrology
Surgical sperm retrieval TESA, MESA, PESA
Cryopreservation (freezing of semen, testicular tissue and embryos)-slow freezing & vitrification
Donor programme (semen, oocyte, embryos)
Fertility enhancing endoscopic surgery-laparoscopy/hysteroscopy
Surrogacy
Blastocyst culture
Cryopreservation in cases of cancer
Frozen embryo replacement
Counselling & support
Psychosexual clinic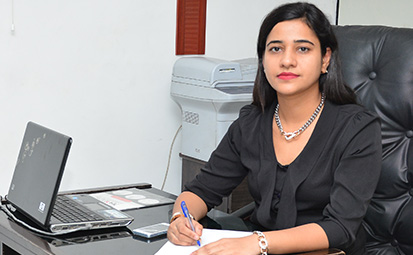 DR.BHAVANA MITTAL
Infertility & IVF Consultant
Chairperson - Monograph Committee , Delhi ISAR
Consultant - Shivam IVF & Infertility Centre , Delhi,
Max Hospital IVF centre , Vaishali , Ghaziabad
Click Here for more information